Transport SDN Solution
Transport SDN Solution provides suitable network for meeting multiple needs on demand. NEC/Netcracker's transport SDN concept provides integrated control of wireless, optical, packet and data center networks.
Furthermore, this solution enables improvement of reliability and automation of operation by consolidating transport network and services.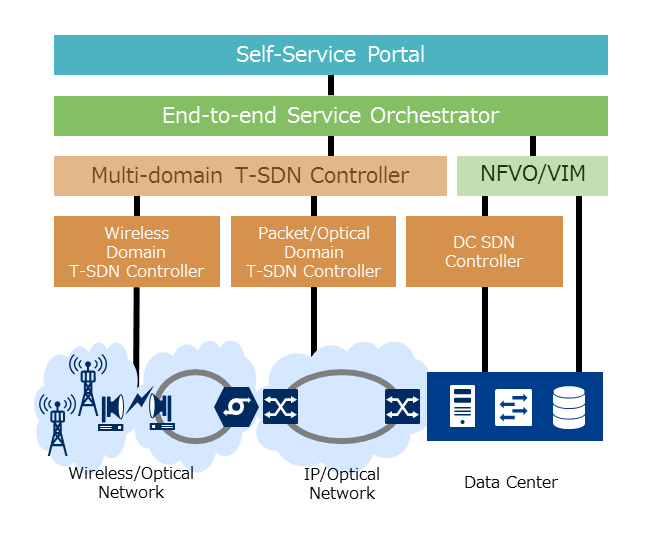 Value Proposition
New market opportunities via monetization of unused transport resources.
Faster service offering for high margin services, such as Bandwidth-on-Demand, Optical VPN and SLA-based services.
Costs reduction by streamlined automated operations and improved network capacity utilization.
Customer experience improvement by excellent self-service capabilities and end-to-end SLA provisioning and monitoring.
Features and benefits
Intuitive and user friendly Self-Service Capabilities.
Heterogeneous network support.
Multi-vendor, multi-domain, multi-technology support.
Easy Integration with current non-SDN network and step-by-step migration scenario.
Scalability, High availability, and superior performance.
Please visit our solutions in detail