iPASOLINK EX
Full Packet All-in-one Radio
Both Public Safty and Free WiFi realized in lowering OpEx
Customer: Liverpool City Council Australia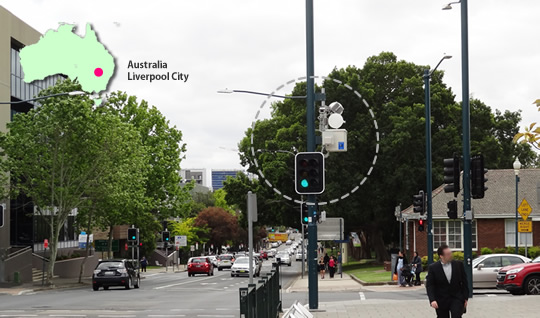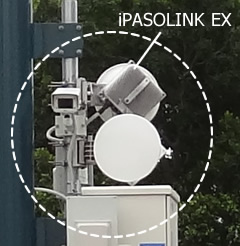 Liverpool, in Sydney's south west, is the fastest growing city in NSW. Its current population of nearly 200,000 is expected to almost double over the next ten years. Safety and amenity are crucial elements in Liverpool City Council's strategy and vision for a more vibrant and safer city for everyone to enjoy.
As Liverpool City Council (LCC) acted on its vision, it installed CCTV and free WiFi network to support redevelopment and reurbanisation initiatives in the central business district.
30 cameras and more than 60 WIFI access points were linked to NEC's iPASOLINK EX microwave units, serving as the high capacity transport infrastructure of the network.
The new network allows the Liverpool Police and other authorities realtime monitoring of various affairs within the city limits in high definition, easily and securely. Also, from Sep 21, 2014, the city of Liverpool launched its free WiFi service in the city centre.
In Australia, e-band (70-80GHz frequency) spectrum license is relatively cheap compared to other frequencies, which was an important factor to realize a "value-for-money" system. The all-outdoor iPASOLINK EX operates in the e-band frequencies and with its small footbprint, provides the foundation for a convenient public WiFi service and upgraded public safety, while at the same time lowering the OpEx of the city of Liverpool.