Residential Energy Storage Systems

Solution promise and positioning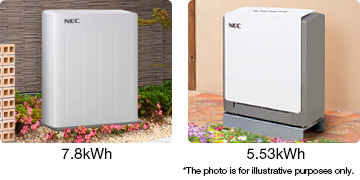 With the rapid growth of renewable energy, such as photovoltaic generation, the use of energy storage systems is expected to spread greatly and meet with increasing social needs.
Such systems will allow households to efficiently reduce electricity costs, by leveraging off-peak, e.g. night-time, power and storing excess solar power during daytime. Moreover, this stored power can be leveraged also during emergencies such as blackouts.
NEC provides "Residential Energy Storage Systems" to meet residential customers' power needs. NEC has acquired in automotive-grade quality, reliability and mass production to provide best-in-class customer experience.
These "Residential Energy Systems" being designed and manufactured only for the Japanese market.
They are sold only in Japan.
Characteristics
Contributing to a better environment
- Decreasing ecological footprint by storing renewable energy such as photovoltaic generation
- Improving electric-load leveling by charging batteries during the night-time and discharging them during daytime
Saving on energy cost
- Using inexpensive off-peak, e.g. night-time, electricity
- Selling excess renewable energy such as photovoltaic generation to power utility companies
Enhancing comfortable lifestyle at home
- Delivering sufficient power safely to your home during emergencies such as blackouts
Overview of home wiring diagram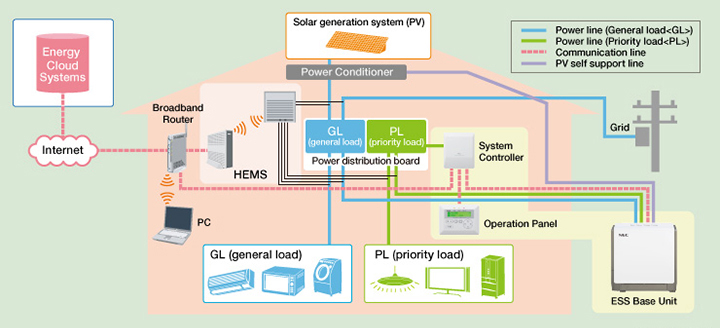 Press Releases